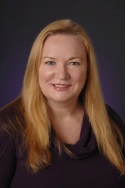 Noreen began her career as a Production Assistant and Copywriter for TV, film and video, working at USA Networks, the TV program Inside Edition and various production companies.
She began her Internet career writing content for a new online service being developed by CompuServe, and working in the then-new field of content strategy.
At Novell/Cambridge Technology Partners (CTP), she crafted content for the first online trading site for A.G. Edwards as well as GMAC Real Estate's first online Multiple Listing Service (MLS). In addition, Blockbuster engaged CTP for its first online strategy.
For five years, Noreen was a Web Content Manager and Digital Copywriter for AOL Time Warner Road Runner, its first broadband service.
At SapientNitro Miami, she created content and content strategy plans for clients such as Sony, Sprint, Wyndham Vacation Resorts, Burger King, Kaplan University, Celebrity Cruises and Citibank.
Noreen has also worked at DigitasLBI, Razorfish, DraftFCB, Rosetta, BBD&O, Porter Novelli, Possible, Envisionet and Publicis Worldwide.
Recent projects include:
UX copywriting for CVS healthcare
Developing a comprehensive competitor assessment and conducting stakeholder interviews for Nationwide Insurance.
Content strategy and copywriting for John Deere and Emerson Electric at DigitasLBI
Writing copy for the update of the Omnicom website www.omnicomgroup.com
A year-long project as a Content Marketing Manager helping guide CME Group (the Chicago Board of Trade and Chicago Mercantile Exchange) through its website overhaul by defining its content strategy with audits, competitive site analyses and analytics, and also writing copy.
Content strategy and copywriting for the revamping of Time Warner Cable website, including transactional copy
Wrote and researched social media content for Fifth Third Bank.
Spoke about social media trends and tips at the Social Media Summit in Chicago in April of 2014.
Creating website content, banner ads, micro-sites and outdoor ads for Walgreens new WebPickup service.
Read about Noreen on IMDB
And on LinkedIn